Cheltenham Mayor to continue for another year
Published on 2nd June 2020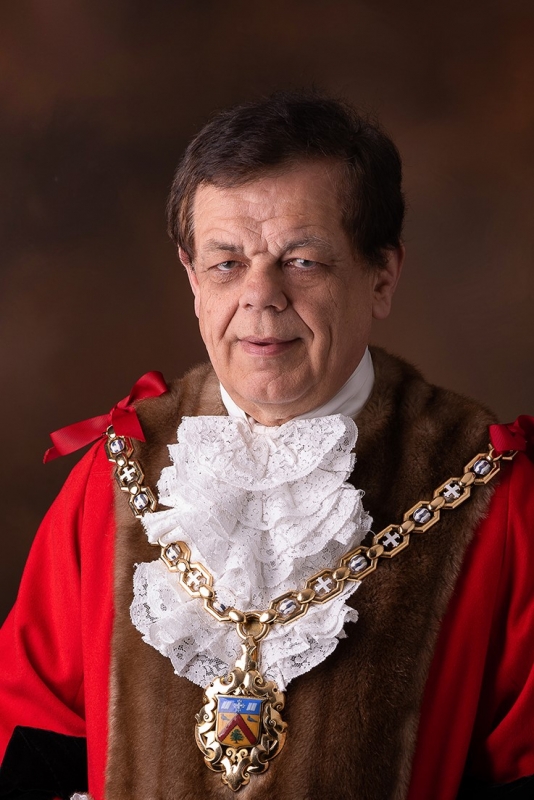 Cheltenham Mayor Cllr Roger Whyborn and Deputy Mayor Cllr Sandra Holliday will continue in their roles for another year.
To provide continuity for the Council and in line with Government regulations allowing local authorities greater flexibility in decision making in light of the Covid-19 pandemic, the Council's Annual Council meeting and Annual Mayor Making ceremony, scheduled to take place in May, has been postponed until May 2021.
The Mayor Cllr Roger Whyborn said: "May 2020 should have been the end of my Mayoral year, and a most unusual year end it has been, with most appointments cancelled due to Covid-19. I have been happy to agree to stay on, and in the short-term I will be supporting the Council as its chair through video meetings.
''I am concentrating my civic efforts on raising funding to support food banks, to which the Mayor's charity fund is now directed. How and when we return to some level of normality in civic duties is unknown but we are all on a journey together in this. I will be ably supported by Cllr Sandra Holliday who will continue in her role as Deputy Mayor."
To find out more about the Mayor's role and charity fundraising visit www.cheltenham.gov.uk/mayor There are various ways to donate as set out below:
Please consider setting up a small Standing Order ideally weekly, to Mayor of Cheltenham's Charity Sort code 20 20 15 Account 00610720 Reference: MFBank
Make an online donation though Crowdfunder at www.crowdfunder.co.uk/mayors-food-bank-fund-cheltenham
Make an online donation to www.cheltenham.gov.uk/payments and choose 'Mayor's Food Bank Fund'. It is a great way to support people while staying safe.
Buy Cheltenham Lottery tickets at www.cheltenhamlottery.co.uk and search for Foodbank or at 01242 396124. 50% of ticket sales go to The Mayor's Food Bank Fund, and you could win up to £25,000.
Send a cheque payable to Cheltenham Borough Council and send it to Mayor's Parlour, PO Box 12, Promenade, GL50 1PP. Please write 'Mayor's Food Bank Fund' on the back and your address.
---
For press enquiries contact: communications@cheltenham.gov.uk, 01242 264 332
Notes to editor:
Local authorities are legally required to hold an annual meeting. In the light of the pandemic, Government regulations giving local authorities greater flexibility in the conduct of meetings, came into force on 4th April 2020 and applied to local authority meetings that are required to be held before 7th May 2021.
The Council was therefore not required to hold an annual meeting this year, and current appointments (Mayor / Deputy / Leader / Deputy) will continue until the next annual meeting of the Council (May 2021).
During Cllr Whyborn's previous Mayoral year, £9,500 was raised through collections at events for Cruse Bereavement Care and St. Margaret's Hall, a community hall in Hatherley.