Published on 11th June 2019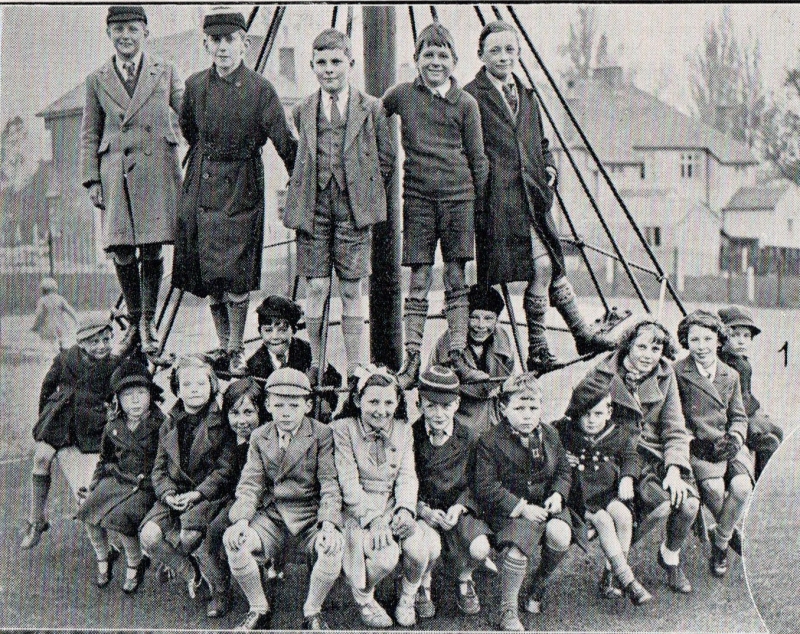 Join the celebration: 13 July, 1- 5pm
One of Cheltenham's most loved parks is celebrating its 80th year, since opening in 1939. Green Flag award winning Hatherley Park will be hosting a huge birthday event on Saturday 13 July to mark the occasion and everyone is welcome to come along.
A 'daring experiment'
The Mayor of Cheltenham, John Howell, formally opened Hatherley Park recreation ground on Saturday 29 April 1939. The ceremony was performed in front of a large invited audience at the entrance to the pavilion. The parks and recreation grounds committee, he added in his speech, had made a "daring experiment" in establishing a recreation ground and playing field for children as well as a park "beautifully laid out" for adults.
Since that day, Hatherley Park has been enjoyed by generations. The park is accessible to all, with a small lake, a wildlife pond, an enclosed toddler's playground with a rubber safety surface, a junior play equipment area, a football pitch and basketball court. Level wide pathways border the park and there a wide range of trees and plants for park users to enjoy.
Everyone's invited
On Saturday 13 July, 1 – 5pm, The Friends of Hatherley Park are inviting people of all ages to bring a picnic and soak up an afternoon of music from Cheltenham Silver Band and Storm Steel Band from Thornbury. There will be a display of park memoribla and photos from 1939 to present day. Children can get involved by designing a birthday card for the park, which will be laminated and displayed for the week and they can also help to create a gigantic '80' mosaic. Information will be on hand about the valued work of the volunteers and how to get involved.
Lorna Robson, from the Friends of Hatherley Park said: ''It's really lovely to meet people who hold such fond memories of the park. We have been busy looking through our archived photos and recording memories from older park users to be displayed at the event and on our website.
''Today we have a park which offers something for everyone and continues to be loved by generations. We're looking forward to bringing all of our plans together for our big celebration. Thank you to Cheltenham Borough Council for their support since our formation in 2001.''
Councillor Chris Coleman, cabinet member for clean and green environment added: ''I am delighted Cheltenham's hidden gem, Hatherley Park is celebrating its 80th year and I am incredibly grateful as always to the volunteers who work tirelessly all year round to help keep the park looking clean and beautiful for the enjoyment of all those who use it.
''It's amazing to think that the park opened up all those years ago and it's still as popular now as it was then. I hope that people of all ages will come along on 13 July and help us to celebrate this wonderful park.''
Visitors to the park may notice that a floral '80' of Bellis perennis, (daisies) has been planted in one of the park's borders. These have been recycled from Imperial Gardens and are enjoying a new lease of life. Bellis was used as a bedding plant in the 1930s, so it is appropriate that they are being used in Hatherely Park.
It is hoped that a stunning new metal archway at the Hatherley Court Road entrance to the park will be installed in time for the celebrations. This has been kindly commissioned by a park user and has used local children's designs (from St James' and Greatfield primary schools).
Do you have memories and/or photos of Hatherley Park which you'd be happy to share? Please email communications@cheltenham.gov.uk
---
Attached - Hatherley Park archived coverage from Cheltenham Chronicle & Gloucestershire Graphic, May 1939
For press enquiries, contact: Katie Sandey, communications and web team leader, 01242 264231, communications@cheltenham.gov.uk
To contact the Friends of Hatherley Park, email Hatherleypark@gmail.com or visit
friendsofhatherleypark.org/
The volunteers are in the park on Thursday afternoons between 2 and 4pm most weeks – call by and say 'hello'.
Other up-coming events at Hatherley Park:
23 June: 'The great get together lunch, 12.30 - 2:30pm, to include Punch and Judy show