Published on 15th October 2020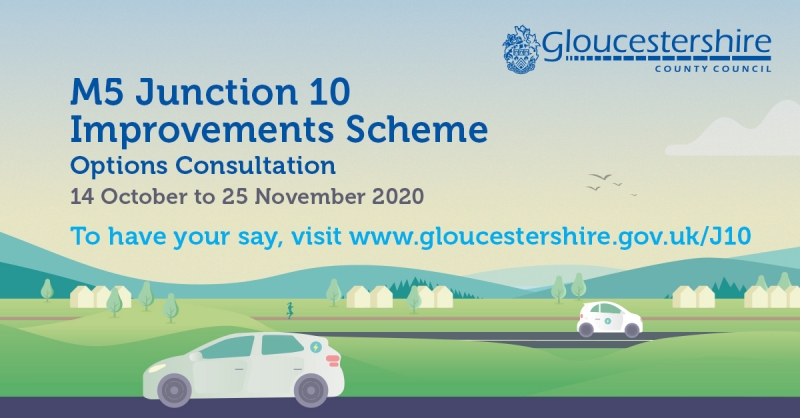 A public consultation has been launched for the proposed changes to the M5 Junction 10.
Gloucestershire County Council has launched a public consultation on its plans to change the M5 Junction 10 so that road users can join and leave the M5 in all directions.
To have your say, complete the survey on the county council's website, or email M5Junction10@atkinsglobal.com or call 01452 42 62 62 (8:30am to 4:30pm Monday to Friday) to find out more and to request a consultation pack by post.