Published on 21st December 2022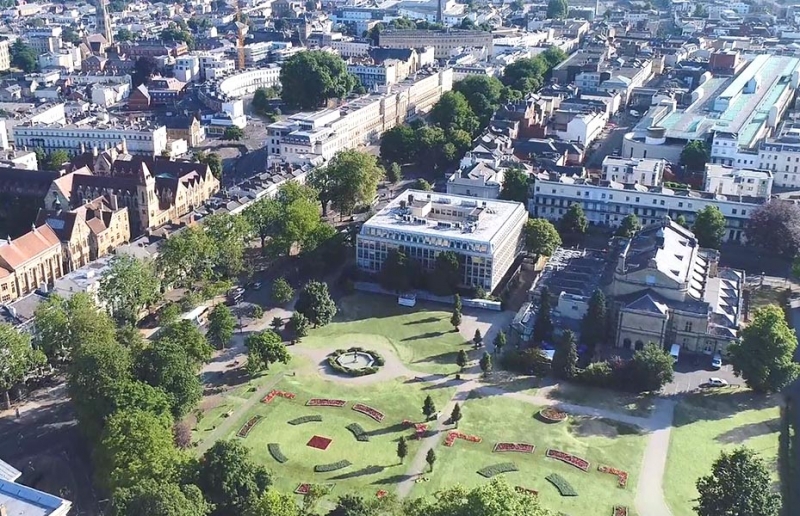 Next steps following air quality action plan consultation.
The council is working through feedback from a six week public consultation on its draft air quality action plan which formally closed recently (8 December).
Cllr Martin Horwood, cabinet member for customer and regulatory services, said: "The quality of the air we breathe matters to us all – particularly the most vulnerable such as children, the elderly or those living in poverty or with existing health conditions.
"The views we have received following the consultation will help shape how we will make Cheltenham safer and cleaner. Responses have included constructive and important submissions that will influence our final action plan.
"I look forward to working closely with our team, our partners and local organisations to bring in further measures to improve air quality in Cheltenham."
More than twenty measures are proposed in the draft plan to improve the air quality within the town, continue to meet national standards and improve health.
Action points within the draft plan include working with Gloucestershire County Council as the local highways authority to help advance and tackle vehicle pollution, improving the availability of electric vehicle (EV) charging points, improving walking and cycling infrastructure for better connectivity, and increasing the availability of cleaner, greener transport options. Some proposed actions to be undertaken by Cheltenham Borough Council include upgrading the monitoring of particulate pollution, reviewing the smoke free zone in Cheltenham and taking the most polluting taxis off our streets.
The council will ensure action is targeted at the most badly affected areas by working with local businesses and organisations to encourage positive travel and delivery options.
---
For media enquiries, contact: communications, telephone 01242 264231, email communications@cheltenham.gov.uk
Notes: Poor air quality disproportionally affects the most vulnerable in society such as children, the elderly or those living in poverty or with existing health conditions. It causes many deaths and hospital admissions each year.
The council is required to produce an annual status report giving details of the measures we are taking to improve air quality and our progress in relation to our air quality action plan. This report is submitted to the Department for Environment, Food and Rural Affairs (Defra). The latest report can be found on our webpages.
The final plan will consider all of the feedback as required under Schedule 11 of the Environmental Act 1995.