Published on 15th June 2023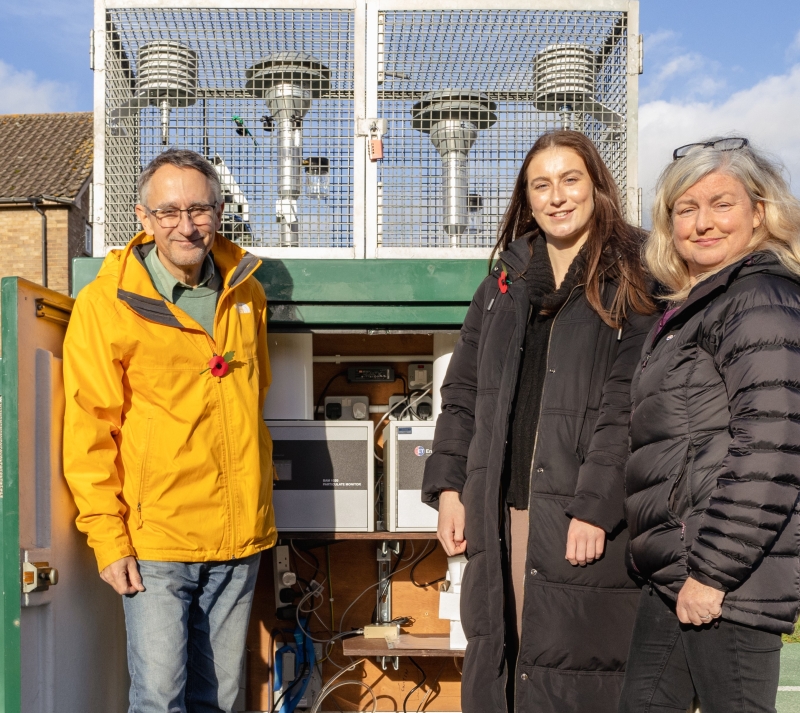 Newly adopted air quality action plan launches today
To coincide with Clean Air Day today, 15 June 2023, positive action is being taken to address air quality issues in the borough by the council, with a new comprehensive set of actions to continue, expand and enhance work to improve air quality.
Sixteen actions, based on comprehensive data and scientific information, aim to reduce the levels of Nitrogen Dioxide (NO2) and particulate matter pollution through:
education and awareness programmes
embedding air quality considerations in planning policy
supporting work and initiatives to encourage walking, cycling and use of public transport
expanding air quality monitoring to enable the council to undertake more targeted interventions
and work to improve access to vehicle electric charging points and facilities.
Cllr Rowena Hay, leader of Cheltenham Borough Council, said: "Air quality is something that we can't see. That can make it seem a bit removed from our day-to-day lives, but it impacts all of us, and particularly the most vulnerable.
"We have adopted a comprehensive set of actions to reduce the levels of Nitrogen Dioxide (NO2) and particulate matter pollution to ensure we do all we can to maintain good air quality in Cheltenham. Scientists tell us that there is simply no safe level of pollution and we have a duty to do everything we can to protect people.
"It is important to recognise that we all need to act to improve air quality in Cheltenham. Driving fewer miles, walking and cycling means we are all much less likely to suffer from a whole host of other health conditions which should be enough motivation for all of us to make a small change in our lives, but a big difference to the quality of our air. Businesses, schools and other public body employers can also play their part by encouraging their employees, students, suppliers and partners."
The council has an extensive regime of air quality monitoring in Cheltenham. Environmental Health Officers (EHOs) monitor air quality using a network of monitoring sites across the town to monitor for both Nitrogen Dioxide (NO2) and particulate matter pollution (PMs).
The Air Quality Action Plan can be found on the council website.
To help us develop and deliver air quality education projects within the borough we are recruiting for an Air Quality Education Projects Officer. Visit our recruitment pages to find out more.
---
For media enquiries contact communications@cheltenham.gov.uk 01242 264 231
Image: single use only – Cllr Martin Horwood member for customer & regulatory services with Environmental Health team at a monitoring site
Notes:
Clean Air Day is coordinated by environmental charity Global Action Plan, working with organisations to influence behaviour change. Clean air day aims to raise the awareness of the impact of air pollution and communicate Council policies and actions in support of improving air quality.
Clean Air Day is in its seventh year this year and aims to help to drive a positive shift in public knowledge and action.